International Women's Day with an EHL Leader
pjruger
-
Thu, 03/09/2017 - 4:11pm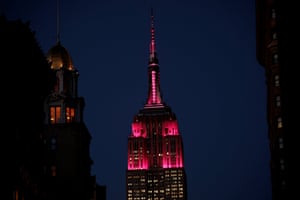 Yesterday, women everywhere celebrated International Women's Day. In Houston, one of our newest EHL (Empower Houston Leaders) participants, Lidia Suarez Garcia, stood with her sisters around the world by wearing red as she went through her busy day. 
Lidia said how thankful she was to have a great role model like her mother. "My mother was proud to be a woman and showed my sisters and me how to be good women, mothers, and citizens.  She taught us how important education, faith, and hard work were." Through EHL, Lidia is working to turn her passion into a sustainable project. She is organizing to improve the availability of nutritious food, especially for the young and elderly. Her goal is to engage and coordinate with her community to identify needs, connect with resources, and activate volunteers. Lidia is not only part of our newest Spanish Speaking Parental Engagement EHL class at Katherine Smith Elementary, but also works hard at our Apartments Are Communities Resource Center at the Falls of Bellaire Apartment Community. We are proud of Lidia and so thankful to have her join our EHL community.
Besides Lidia, thousands of women gathered together in hope and strength to celebrate International Women's Day yesterday.   In the United States, women participated in a "Day Without A Woman".  They wore red to show their support along with marches and protests.  They avoided making purchases and did not go to work. The goal was to point out the impact of women in society and the economy. For example, In some school districts, some schools had to cancel classes due to the lack of staff in the female dominated field of teachers. The Guardian had a great wrap-up of International and Domestic actions.